On May 15, 2017 -18, Push Mold showed up a 48 cavity PET vacuum blood vessel mold on Shanghai international medical Exhibition (2017CMEF).With 6 seconds' cycle time, it attracted many eyeballs! Running with Demag high speed injection molding machine and Weilllih robots for back-end automated processing:take-out, transfer, sorting, packing, the cycle time of the system is only 7.5 seconds,which enhances the efficiency of more than 50% and sets a new record of industry!

48 cavity PET vacuum blood vessel mold produced by Push Mold
On May 16th, the annual international Rubber and Plastic Exhibition (Chinaplas2017) was also grandly kicked off at the Pazhou Complex in Guangzhou and successfully concluded in May 19th.
On this year's Chinaplas, Push Mold emphasized again its purpose:" Push Mold provides customized services of fast consumer goods packaging injection systems, leading the FMCG market to a smart customization era". Push Mold exhibited its plastic packaging products, including food and beverage, medical and personal care packages, and two sets of high precision plastic packaging mold: one 24+24 ring stack mold and one 24 cavity in-mold tamper-folding cap mold. Among them, the stack mold, with its exquisite shape and high-end quality, as well as its high efficiency of 10 seconds' cycle time, attracted a lot of audience to observe and communicate and the worldwide buyers' to consult and negotiate.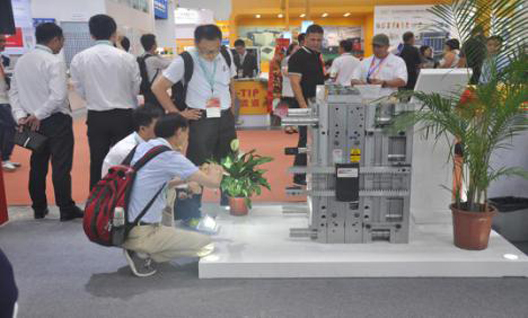 Push Mold's 24+24 stack mold attracted a lot of audience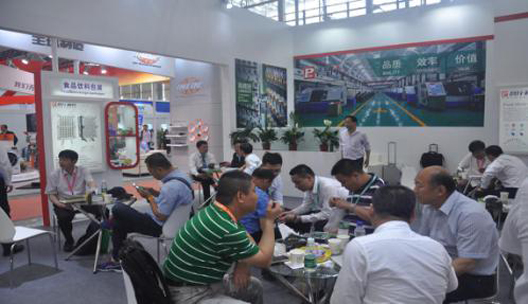 Push Mold booth at Guangzhou Chinaplas2017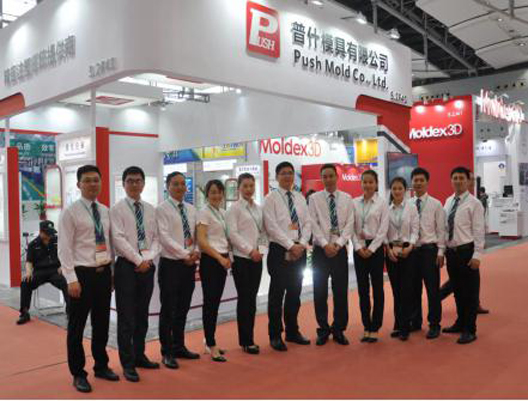 Push Mold exhibition team on GuangzhouChinaplas2017